Bread stories, past and present
Agricultural diversity is part of the heritage of the Vinchgau, once known as the "breadbasket of the Tirol." The community of Mals will shortly be celebrating this in a Seed Festival/Samenfest Obervinchgau commencing on 22 February 2019.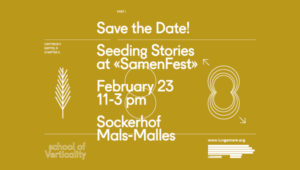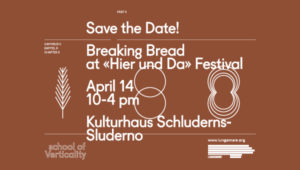 Contributing to this festival, artist, designer and researcher Sophie Krier presents the second part of her School of Verticality – Seeding Stories on 23 February 2019, followed by a Breaking Bread session at the Hier und Da festival on 14 April 2019. Krier, who is resident artist with Lungomare, a cultural association in Bozen-Bolzano exploring notions of cultural production in the region, frames her inquiry with a very contemporary question, "Where do we belong?" To this thought we might add, what do we seed, why, for whose benefit?